The Residence Programme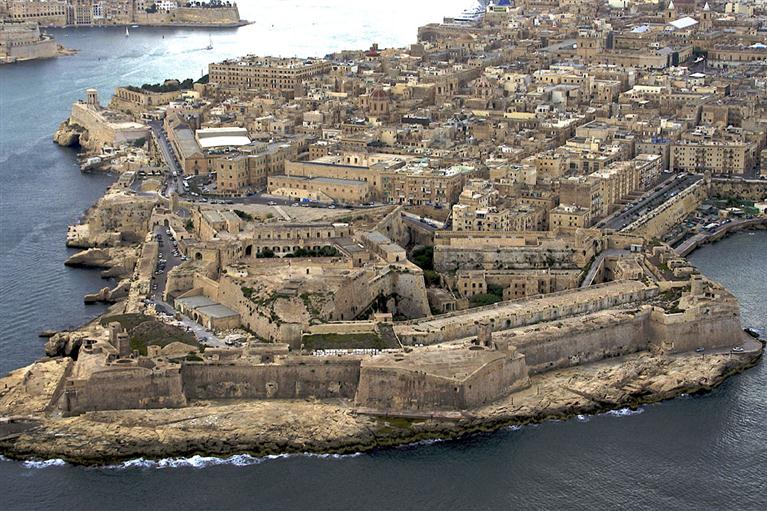 Individual Investor Programme (IIP)
The Individual Investor Programme of the Republic of Malta (IIP) came into being by virtue of Legal Notice 24 of 2014. The objective of the virtual programme is to attract high net worth individuals to invest in the economic and social wellbeing of Malta, which is also a European Union member since 1st May 2004. In return for investment in Malta, the state grants right to citizenship by a certificate of naturalisation to the investor and with a possibility of extending this right to their families.
By right of legislation, citizenship is granted after a through due diligence on the applicant and their dependents to reduce the risks of any possible threat to public policy, health or security.
Malta's IIP is currently deemed to be one of the most attractive schemes and in the 2016 Budget Speech it was reported to have yielded €75 million since its inception.
"Malta's Individual Investment Programme is asserting itself as the foremost programme of its kind in Europe and one of the best in the world. So far this programme has already yielded over €75 million. These funds will be utilised for the benefit of families in Malta and Gozo.
Of these funds, 70% will be allocated to the National Fund for Social Development. This is the first time that Malta, which now has a Strong Economy, will have a Fund of this nature whose aim is to be forward looking and investing for the general benefit of the country."
Minister for Finance
What makes Malta an attractive and reputable destination?
The key characteristics that makes this investment scheme attractive is that it provides several advantages when compared to similar investment schemes, such as but not limited to:
Personal Benefits:
Visa free travel to 160 countries in the world which are inclusive of all EU nations;
Possible tax planning benefits; and
Dual passport possibilities.
A second homeland in Malta which offers:
A Mediterranean Lifestyle;
A stable political and economic system; and
A good standard of education;
Simple criteria for potential applicants:
Must be at least eighteen years (18 years) of age; and
Been living in Malta for a minimum of twelve months (12 months) preceding the issue of certification of naturalisation; and
Carried out the following investments:
An acquisition of real estate with a minimum value of €350,000 which is to be held for a minimum of five years or lease a residential immovable property in Malta for a period of five years (5 years) at an annual rent of at least €16,000 under the condition that sub-letting is not plausible ;
Make a contribution towards the National Development and Social Fund;
Purchase stocks, bonds or special purpose vehicles as identified by Identity Malta for a minimum period of €150,000 to be held for at least five years (5 years);
Purchase a comprehensive insurance policy for at least €50,000 for the main applicant and each of the dependants and prove they can maintain the same for an indefinite period.
Additional documentation:
Police Conduct Certificates;
Proof of residency in Malta for a period of twelve month preceding naturalisation;
Medical certification that both applicant and dependents are in good health and therefore free from any contagious disease; and
An affidavit of support for each dependent who is over eighteen years (18 years).
Eligible persons under the IIP:
The principle applicant can include the following persons in his application:
Spouse defined as a person in a monogamous marriage or in another form of relationship which the same or similar status to marriage;
Dependents which are under the age of eighteen;
Unmarried, financially dependent people who are aged between eighteen (18) and twenty-six (26) years, and form part of the main applicant household; and
Persons older than fifty-five years (55 years), such as parents, who are supported and form part of the household of the main applicant.
Application of fees due:
| | |
| --- | --- |
| | € |
| Contributions towards scheme | |
| Main applicant | 650,000 |
| Spouse | 25,000 |
| Each Dependent: 0-17 years | 25,000 |
| Each Dependent: 18-26 years | 50,000 |
| Each Dependent 55 years and older | 50,000 |
| | |
| Due Diligence Fees | |
| Main applicant | 7,500 |
| Spouse | 5,000 |
| Each Dependent: 0-17 years | 3,000 |
| Each Dependent: 18-26 years | 5,000 |
| Each Dependent 55 years and older | 5,000 |
| | |
| Passport Fees per person | 500 |
| | |
| Bank charges per application | 200 |
Contacts
For further information please contact:
Marica Bonello
Tel: +356 21423059